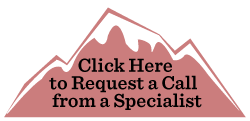 This 28-day canoeing course is designed to help struggling young adults and their families address behaviors such as unhealthy risk-taking, low motivation, defiance and poor school performance. Presented as metaphors for the transition from childhood to adulthood, courses help young adults connect their desire for more freedom with the reality that they must take on additional responsibility. Students experience the joys and challenges of canoe travel, camp craft and group dynamics while traveling in the unique ecosystems of Florida's waterways. New activities, crewmates and environments help to break bad habits and coach students on discovering the next positive step in their lives. Led by instructors who are experts in risk management and masters of group facilitation, expeditions maintain a maximum 1:5 ratio of instructors to students. The course is comprised of a Wilderness Expedition, Urban Section, Final Expedition and Family Debrief. Together these components focus on teamwork, communication, leadership skills, helping students practice positive decision-making, finding new strength/self-esteem and working to find new direction.
Intercept Courses
Outward Bound Intercept expeditions are specifically designed for struggling teens and their families. These highly structured courses remove young people from the pressures and influences of home and school, and present them instead with healthy risks and natural challenges. In a fresh, wilderness environment, students practice new ways of making choices and setting goals.
Build core skills: Instructors teach students the skills they need to travel safely through the wilderness. As the group builds competency, they confront obstacles that require real-time, cooperative decision-making and attention to detail.
Practice Outward Bound values: Instructors mentor students through the process of self-discovery and encourage appropriate risk-taking and positive approaches to daily challenges.
Demonstrate mastery: As the course nears the end, Instructors step back - and allow students to experience the joys and challenges of taking charge.
Transfer skills: Students prepare to reunite with families and transfer Outward Bound successes to lives back home. This phase involves two days of volunteer work and culminates with a facilitated conversation between students and their families.
What students learn: Armed with conflict resolution skills, communication strategies and a keen awareness of themselves and others, students are empowered to start on a new path.
Wilderness Expedition
This challenging 20-28 day expedition is focused on:
Achievable goals - with a 1:4 average student/instructor ratio, instructors work individually with students to make solid self-assessments and set achievable goals
Purposeful challenges - tackling personal and mental challenges such as rock climbing or ropes courses that allow students to discover they are stronger than they know
Reflection – students take a 48-hour solo during which they camp alone near instructors, allowing them to rest and reflect on transitions back to their homes and everyday lives
Service – as students develop skills to help themselves, they are also involved in learning to care for others and the environment around them
Participants can expect to spend a good deal of time each day in canoes going from campsite to campsite as they paddle through Florida's ecosystems. These canoes are tandem, which means student duos must learn to work together and communicate as they travel. Depending on the weather, the level of difficulty varies day to day, but crews learn marine expedition risk assessment and management, marine route planning and navigation, paddle strokes, canoe-based rescues, equipment use and how to work with a paddling partner.
Urban Section
The three-day Urban Section will includes community service projects, workshops and seminars designed to help young adults determine the next step in their life; whether it be college, a new job opportunity, or simply returning home with a new outlook.
Final Expedition
During the final expedition, the group applies the skills they've learned to take on more leadership. Students have the chance to look back on their experience and, with the instructor's guidance, plan ways to carry the new insights and confidence found at Outward Bound into their future.
Family Debrief Call
After the course is completed the student, parents and the instructors follow-up with a debrief over the phone. During the debrief, instructors facilitate a discussion between parent and child about what the student learned on course, the student's goals for their future and family expectations going forward.
Course Area
This canoeing expedition will take place in one of the two areas:
Florida Central Rivers
Central Florida is home to some of the country's most historic and biologically diverse waterways. It offers paddling on small, winding canoe trails as well as larger rivers and lakes, with camping in a variety of environments from hardwood hammock forests to barrier islands. The Suwannee River, Ocklawaha River, and St John's River offer hundreds of miles of paddling in some of the country's most unspoiled wilderness. These rivers support a variety of ecosystems, including freshwater springs, swamps, sandy beaches, hardwood hammock trees and salt marshes. Shaded by giant Cypress and Tupelo trees, these rivers support a variety of wildlife and have deep cultural histories. On Central Florida's east coast, the Indian River Lagoon, which encompasses Merritt Island National Wildlife Refuge and Canaveral National Seashore, is the most diverse estuary in North America. Nearly one third of the nation's manatee population resides in this 156 mile-long waterway, along with an abundance of dolphins and other marine life.
Florida Everglades
This course takes place off the west coast of southern Florida in Everglades National Park and Ten Thousand Islands national Wildlife Refuge. As the largest sub-tropical wilderness in the United States and third-largest national park in the lower 48 states, The Everglades provide a variety of precious wildlife habitat. The aquatic preserve includes more than 350 species of birds, 300 species of fresh and saltwater fish, and 40 species of mammals, within its confines. Everglades National Park is one of only three locations in the world to show up on the following lists: International Biosphere Reserve, Wetland of an International Importance and World Heritage Site.
This course area is in a subtropical region, with a 12-month growing season. The Florida peninsula is believed to be the last part of the continental United States to rise from the ocean, making it the youngest region geologically and only Alaska can claim a longer shoreline. The Everglades are mild and pleasant from December through April, with low humidity and clear skies. Temperatures reach average highs of 88 degrees and lows of 54 degrees. Strong cold fronts may occasionally create near freezing conditions, but such events are rare in this subtropical climate.
Getting Started
If you are ready to enroll on a course click the enroll button next to the course you wish to select or you can enroll over the phone by speaking with one of our Admissions Advisors (toll-free) at 866-467-7651.
To secure your spot on a course you must submit an enrollment form and a $150 non-refundable enrollment processing fee.